Words matter and we think these matter more than most.
One has to secrete a jelly in which to slip quotations down people's throats," said the noted pig-dogger Virginia Woolf. "And one always secretes too much jelly."
Now, Woolf may have a point, but she hasn't chronicled the surfing of year 2022. We have, and so we thought we'd bundle the best words of wisdom from surfing's key players from the last 12 months.
Ranging from surfing superstars to underground legends, activists, and vibe changers, we've attempted to chronicle the best, most important, worthy, and fun aspects of this thing called surfing. For more context and a deeper dive, click on the link to see the full article. You ready for some jelly?
"I was most scared for the Code Red swell in Tahiti in 2011. I sat in the channel on my board for five and a half hours, with a hangover, and was terrified the whole time. It was my first year on tour. I thought I watched Nathan Fletcher and Bruce Irons die in front of me. I watched Maya Gabeira cop six, 20-foot waves on the head when she was unconscious. She came up bleeding from the ears, looking like a ghost. On Nathan Fletcher's wave, I thought I was going to die as all the boats almost got cleaned up in front of me. It was the scariest day in the ocean I've had by a country mile." Julian Wilson in our Q and A and the scariest moment of his life.
"It's more the speed that you notice rather than the size, and it's just all about trying not to fall or die (laughs)." Mason Barnes talks through the wave that won him the 2022 Red Bull Big Wave Award for the Biggest Tow wave.
"The initiative of this event was awesome – retro boards and a whole lot of fun. I'd also like to congratulate Mike Lay for doing what he does best, ripping and sharing the stoke." Emily Currie, after winning the Inaugural Spring Classic Surf Invitational.
"Battling through some of the toughest moments of Keala's life when she came out to the surf industry, to why she wants to eat tea and crumpets and rep the UK in the next Olympics (true story), we go into the extraordinary highs and lows with a truly inspiring woman who continues to high-kick her way through glass ceilings and leave surfing in a better place for the next generation." Sophie Everard introduces the first of the excellent Drop-In Sessions podcasts with Keala Kennelly.
"The idea was to immerse ourselves in the daily life of these women and men who were using art as a means of escape and resistance." Damien Castera, surfer and filmmaker, talks about his experience on the frontline in Ukraine whilst making a documentary.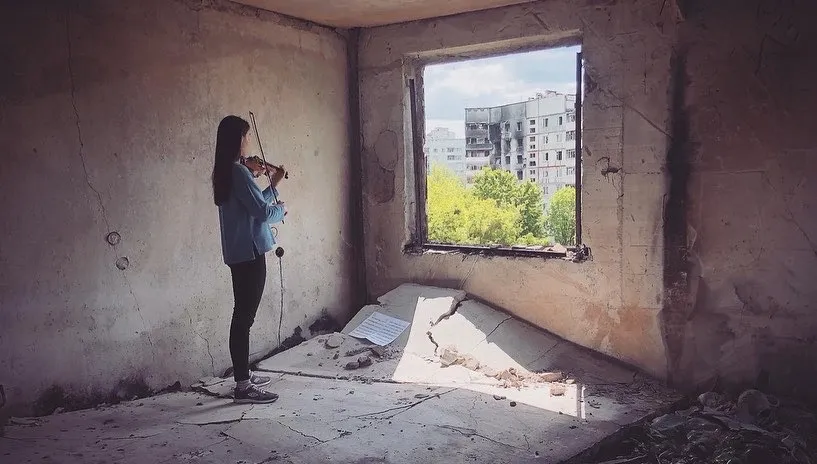 "I grew up dreaming about accomplishing this, and at the time it was kind of an unrealistic dream since there was no such thing as a women's contest at Pipe." Moana Jones Wong talks to Wavelength after becoming the first women's Pipeline CT Champion.
"That very first day he hauled out 27kg of lead in under an hour with his bare hands. A few years and a couple of tons later, and Tom's keener than ever to clean up the coast. "It's become an obsession," he admits." From a Paul Evans article and film on ocean protector, Tom Flambeaux, who dives and recovers toxic lead left on the seabed by fishermen in Biarritz.
"The outstanding terrestrial performance was matched by PRIZM Polarized's properties at the water's edge. We posted up all day at the edge of the reef on a long, sweeping right point break, and the lenses allowed us to see through brilliant blue waters at the fish darting about the reef. So too, could the local terns, flashing bright white, hovering, then diving for silver supper." Paul Evans rhapsodies whilst on a 1500-mile road test of the Oakley HSTN sunnies with his son.
"And there was a low tide left sandbar that was about 200m long… I mean you may as well have been on a training camp that summer. I think you both ran the beach brilliantly at Sennen and you went from being a good logger to one of the best loggers in the world, all of a sudden." Sam Bleakley on Wavelength Print Editor Mike Lay, from Luke Garside's excellent The Pub Round Table: The Legends & Lore Of Surfing In Sennen.
Get Wavelength delivered straight to your door either as a single edition or annual subscription. Our subscription packages include a free gift and along with plenty of other benefits, subscribers get their copies of Wavelength before anyone else.