Surfing – just like life itself – is defined by moments of release.
Liberating, exonerating, redemptive, casting ourselves free from the shackles to revel in the stoke-lit uplands are surely our very finest moments of all.
I don't know about you, but the day, the very special day, that I get to shed winter's weighty hooded rubber coating and slip saucily into my summer wetsuit, is a mighty good day alright.
Like an orphaned golden eagle chick being released back into the wild at a secret location near the Paps of Jura, like that feeling vintage divers must've had unbolting the 100kg cast iron helmet, multiplied by Madiba's Robben Island release and subsequent walk to freedom.
Maybe there's a family of fresh-back-from Africa Hirondo rustica flapping busily overhead as you wax up, noting how pleasantly thin your new neoprene sleeve is.
That's right, you even wax up better in summer rubber.
Perhaps the aroma of fresh cut grass is being carried on a balmy offshore. Maybe, just maybe, if you're really, really lucky, there's the unmistakable muffled clunk of leather on willow from distant pub cricket somewhere in the verdant hinterlands as you survey the littoral triangles' intoxicating geometry.
Maybe the water is 3 pantone shades bluer. Perhaps you're emboldened enough to opt for a slimmer, lower volume sled and allow yourself to start to flirt with the idea of performance, rather than gritted teeth survival.
Because despite all the lies the surf media likes to sell you (soz!), despite the four hundred Iceland edits submitted to every wretched surf film festival and the northern lights x average pointbreak fetish of the entitled photo media establishment elite, surf culture doesn't actually come from the North Pole.
If Queens had narwhals in lineup, if Ala Moana Bowls was pack ice and bergs, The Duke's epic straighthanders probably never would have happened.
Like summer itself, summer rubber too comes in many forms. Some surfers might be able to strip away to boardies for completely unrestricted shred, while for others it might merely mean 2mil boots and losing the hood.
Whatever it is, embrace it. This is your very finest hour.
Vissla Seven Seas Spring
The best thing about being wrong is being, in retrospect, right about having been wrong, having performed that timely volte-face. Take my own historical rejection of long arm springs, for example.
I thought they were "for bodyboarders from the 90's". "Who's ever had cold arms but hot legs, in the surf, ever?" went my vile rhetoric.
Hey, I'm owning past transgressions. Love me, don't judge me.
The Seven Seas Spring tackles the burning post-hipster vibe space big question.
Answer? It's all still fine. The back zip greets and welcomes like old friend, while the overall look and feel is cruisily knee paddling a log with a zen-like smile… or feistily over-surfing a crowded 2ft left. Whatever gets you off, baby.
Learn about 100% super stretch limestone based neoprene, dope dyed fabric, super stretch neo 2.0 tape and loads more here…
Tiki Zepha 2
There aren't many days that go by when I don't try and do everything in my power to be a wee bit more like North Devon lord of grand large, the Downend Darrick Doerner, the Saunton Shane Dorian, Mr Andrew Cotton.
I Union Jacked all my knee braces, I can't drive past a petty station in my Jeep without buying at least 4 tins of Red Bull in a convenient carry carton, I even had like a real bad bad back last year.
Whether or not I ever tackle a wave over head high remains to be seen, but one way that I can edge closer to my hero goals is to clad my rig in Tiki's Zepha 2 whenever I paddle out.
Super XTEND limestone based PAH free neoprene delivers the ultimate barrier to the Atlantic's harshest extremes, while elsewhere the rigours of Cotty's perilous testing conditions result in the warmest, stretchiest, best fitting suit in the Tiki range… more here
SRFACE 3mm Wetsuit
Freedom of movement, something that has got the UK bredren and sistren into a bit of a pickle of late can only be a positive when it comes to SRFACE's rubber offering. With one outstanding wetsuit design in a range of thicknesses, the 3mm balances warmth and flexibility to give that boardshort feeling in a wetsuit.
'400%, 360 degree stretch lining' might sound like made up numbers, like '£350 million/week for the NHS' but slip into one and you'll instantly realise it really is the most flexible nylon lining in the industry.
SRFACE's different take on the wetsuit market, offering premium tech at affordable prices is a game changer, and so confident are they in the product, they even offer a 30 day trial with free delivery and returns… more here
Rip Curl Flashbomb Zip Free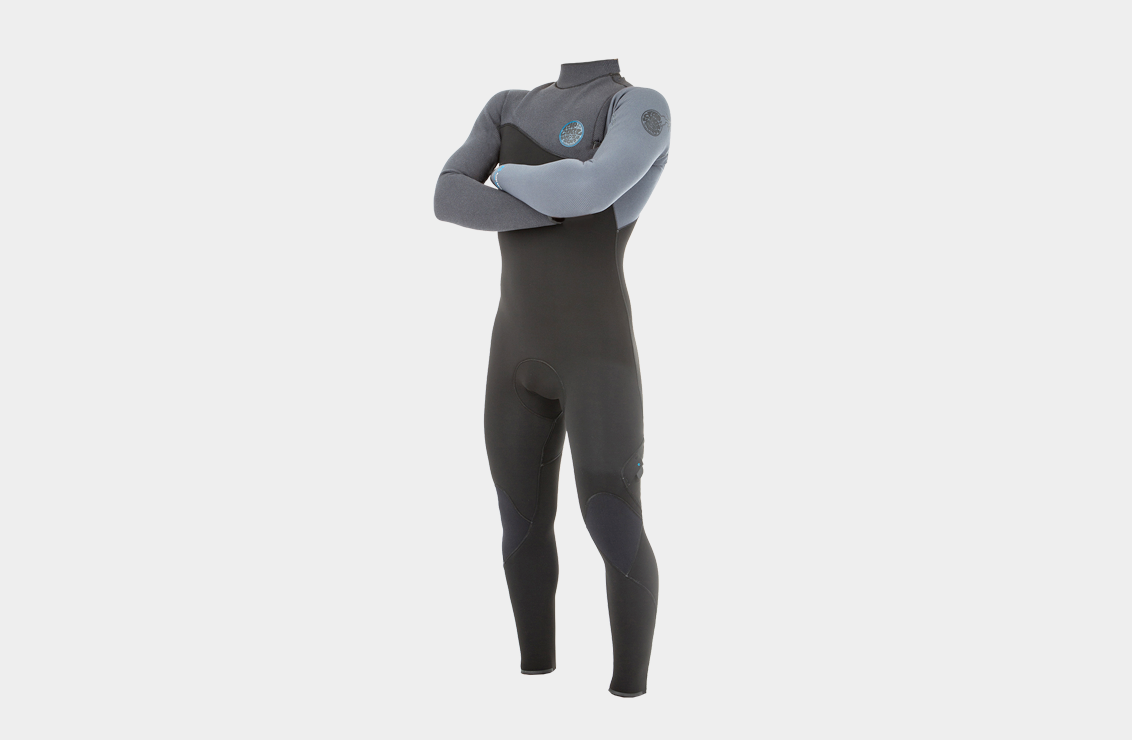 Rip Curl's continued dedication to innovation and performance makes them perennial standouts in wetsuit world, and the 2019 Flashbomb Zip Free is a fine example of why.
The zip free wetsuit has always delivered optimum flex and performance compared with chest or back zip versions of the same suit, but the drawback for many punters is the ease (or difficulty) of entry and exit. For 2019, The Curl have updated the design by making the opening bigger, thus making the suit easier to don/shed, but at the same time have made sure flush through is eliminated.
Elsewhere, E5 Flash lining makes the suit dry so fast you'll wonder if you've not somehow stepped into a post surf wormhole and it's actually tomorrow… more here
O'Neill Hyperfreak
When it comes to award ceremony yawn, unless it's Gervais taking down Gibson at the Golden Globes, or dinner ladies from Coventry getting a prize at Kensington Palace for seven decades of using the same ladle to dispense the overcooked beige slop, I tend to look away.
The exception that proves the rule of course, is the S.I.M.A. (Surf Industry Manufacturer's Association) 's coveted Wetsuit of the Year prize, and in particular its worthy recipient, the O'Neill Hyperfreak F.U.Z.E. Chest Zip.
Built from such epic gear as super light TechnoButter 3 and TechnoButter 3X neoprene and featuring minimal seam design, unfinished cuffs, and durable Krypto Knee Padz, the resulting rubber masterpiece is good enough to insulate the enviable rig of one the greatest surfers never to win a World Title (yet) Jordy Smith… read more
Need Essentials 2.5mm Premium Short Arm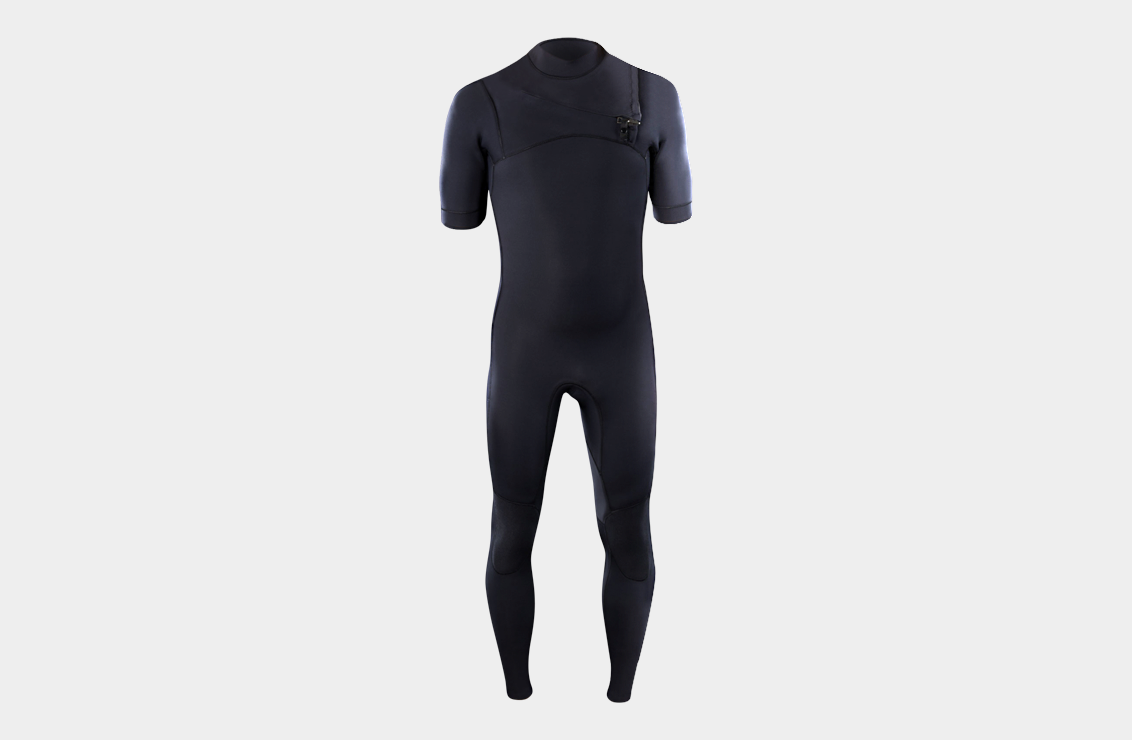 Summer means many things to many people, but one universal benefit whatever your background is the right to bare arms.
Short arm wetsuits just feel… right. In case you hadn't noticed, whatever your level of accomplishment, the flapping your arms about while you lie down part >>>> the standing up and wiggling part. So if you do plan to unsheath your forearms, look no further than Need Essentials 2.5mm Premium Short Arm.
That's right, 2.5mil; these guys like to do things a lil different. 4-way mega stretch limestone based neoprene delivers the performance and comfort, while simple, smart design brings a clean look… read more
Gul Viper Chest Zip
When you step into a Gul wetsuit, you're wearing a legit British surfing legend. Stoking out surfers for over 50 years in their pursuit of cold water shred, Gul are as integral to the SW surfing experience as saying "it might get a bit better on the push…"
Gul's 2019 Viper combines state of the art materials and construction to deliver warmth, performance and comfort in a suit that lasts. Features include FX-LITE neoprene with BOLTDRY X thermal insulation and razor thin Liquid Seams. Seamless AQUA-RING wrists give the Viper a comfortable, snug seal, which minimises arm flushing… more here
C Skins Rewired Zipperless
Another epic British wetsuit brand from the South West peninsula powerhouse, C-Skins have over 45 years of experience making suits against the harshest of elements.
The ReWired boasts all the comfort, warmth and stretch performance of your favourite suit, with none of the zip restrictions.
The ReWired Zipperless has been upgraded for SS19 with the new Diamond Flex neoprene in the upper torso, which when teamed with the Enigma2 Zipperless entry system offers unsurpassed freedom and flexibility in the arms and shoulders. Its minimal panel design using ThermoTech neoprene offers added warmth and performance and remains one of the fastest drying neoprenes in the industry… more here
Billabong Pro Series
A brand new line to their broad range of suits for every surfer on every budget, the Pro Series are sure to be yet another hit from the Bong.
The lightest, highest performance suits they've ever made, the Pro Series were designed and built for the elite shred of the likes of Italo, Jack, R-Cal, Parko etc.
An epic sleek, simple look is accentuated by fade detail on left sleeve and right lower leg, so you can not only feel like your favourite surfer, you can actually look like them too. The manufacturer's accept no liability for lost surf time, should you be hounded by autograph/selfie hunters in the car park.
I-Light foam construction means the wetsuits are ridiculously light, combined with 350% stretch from Airlite external jersey and 80% Quick Dry Thermal lining, resulting in a suit that delivers under the most extreme performance requirements… more here
Animal ANML 3/2
You can't stop the wheels of progress turning, and just as the three letter acronym (TLA) looked like dominating the vernacular when disenvowelling came along, so too has the ANML 3/2 taken things to the nxt lvl.
The Men's ANML 3/2 wetsuit combines a comfortable fit with serious functionality, designed to suit those wave-bound days this season. The A-Flex Pro neoprene brings the highest performance dynamic stretch, whilst the Toastex lining provides a fast drying thermal jacquard lining designed to increase warmth retention. Ready for hitting the swell, the zipperless entry system is designed for lightweight comfort and unrestricted performance, with a watertight seal and ease of entry… read more
Alder Evo Fire 3/2
Alder literally changed my life back in the heady summer of 1991 at Fistral Beach, Newquay, as I watched Toms Carroll and Curren duke it out in the final of the Alder Surf Pro along with a zillion other surf fans on the beach (Curren won, obvs).
While some of them, stoked groms like myself, might've dreamed of one day becoming pro surfers like the two Toms, I dared to have a different dream: To one day write engaging, informative reviews of surfing equipment – mainly wetsuits – on a thing that had just been invented but I hadn't heard of yet, called the Internet.
I dreamed my words would somehow one day help people unite with the right bits of surf kit for their needs in exchange for just the right amount of money to suit their financial situation, and so optimise their wave counts, their aloha, their general well being.
The Evo Fire men 3/2 is a serious bit of kit designed to slip on in early Spring when the air temperature is warming but the sea is still cold. Starting on the outside you will find SURFLEX nylon throughout with all the flexibility you could ask for and TAPED SEAMS inside for a longer life free from leaks… more here