If you're surfing in Europe in winter, you're wearing a wetsuit. In fact, what wetsuit you're wearing will likely determine the quality of the surfing experience as much as – possibly more – than the board you ride. Realistically, each session you're only up and wiggling (sorry ripping, I meant ripping) for a couple of minutes, at best. 
You're immersed in the icy brine throughout. For hours.
In fact, if you were to work out sessions cut short through cold (almost every winter surf?) added them together over a season, the extra investment for a better, warmer suit (say an extra hundred-odd smackers versus a more basic model) and/or better accessories would probably work as a very worthy one.
Humour me: at 3 surfs/week, each cut short by 40 mins compared to a better suit/boots/gloves equals 2 hours per week in lost lineup time, 8 per month, that's 60 hours lost over a winter wetsuit season (Nov-May).
At a conservative wave rate of 6 per hour, that's over 350 unsurfed waves. If your suit last two seasons (which it should, at least), that's 700. 
700 waves! And not just any old slop; but seven hundred, prime, thumping, winter swell waves. There're probably tubes in there, there're almost certainly several wave of the winter candidates.
That, my friends, is totally avoidable, largely unforgivable, stoke vibe self-harm.
And we're not gonna let you do that to yourselves.
Wash some more dishes, pull some more pints, sell more contraband, beg some more Nans. Whatever it takes. As the famous saying goes, "the best investments are gold, bricks & mortar, and hooded 5 mils". 
But it's not just about the what, it's also the when. Like so many things in life, timing is crucial. Winter wetsuit deployment is worth careful deliberation. Personally, I used to have a triple lock of non-environmental factors that would require me to delay the donning of winter rubber as long as possible. They involved the floodlights being on at 3pm Premier League kick offs, the Gregorian calendar, and the second instalment from the Student Loans Company.
The reason being is that the air gets cold and it feels like 'winter' not long after/around Bonfire night, but the water doesn't really start to plummet until December, and it keeps on dipping through Jan and Feb. Blow your 5 mil (boot/hood) wad too early, and you might regret it when winter really bites.
Triple lock or not, environmental factors would inevitably win, and that day, late November or early in Advent that I'd have to hobble up the double yellow lines on the road up from the beach after a dawnie, because the frozen tarmac felt like razors on my frozen bare feet, then I knew it was probably time to get with the program.
Without meaning to overplay it, the decisions you're about to make with regard to rubber purchases will affect your winter, your general well-being, perhaps the rest of your life.
With that mind, we've complied a list of the best wetsuits and accessories for winter surfing.
Wetsuits
Billabong Furnace Ultra 5/4
The warmest, lightest wetsuits ever made, Billabong's new Graphene range have seriously upped the stakes in what's achievable in wetsuit performance. The Nobel-prize winning material Graphene is woven throughout – 50% lighter than regular hollow fibre, ultra flexible, and also happens to be the most heat conductive material in existence. Game-changer. Read more
Vissla 7 Seas 4/3 Charcoal Fullsuit

Based on the premise of less is more, Vissla has stripped away the irrelevant knick-knacks and designed a suit that does exactly what it's supposed to do: provide warmth, flexibility and performance in the ocean… Super stretch limestone-based neoprene, sealed seams, quick dry lining, a tailored fit and a minimal bulk chest-zip closure system provides for a top of the line wetsuit at an affordable price… Read more
XCEL Comp X Hooded 4.5/3.5
When you look for a suit that offers maximum freedom of movement, comfort and warmth at the same time, you pair only the essentials in wetsuit construction with the highest quality materials and you get the Comp X. The TDC materials featured from the chest to the ankles increases local blood-flow circulation, promoting quicker muscle recovery and supporting the heat you generate in the water… Read more
Alder Evo Fire Hooded 6/4
This is Mark Boyd's go to suit for surfing the chilly Thurso waters. The suit uses generous thickness neoprene and secure seals on the ankles and wrists to ensure there is no risk of flushing. The attention to detail and precise construction throughout means you can trust this suit not to let you down… Read more
Needessentials 4/3 Fast Dry Chest Zip
The 4/3 Fast Dry Wetsuit is designed for warmth without comprising flexibility. A 4-Way mega stretch limestone neoprene with fast dry lining is used in the manufacture of this wetsuit. All seams are glued, blind stitched (GBS), and taped to create a durable/warm seal… Read more
 C-Skins WIRED 4/3 – 5/4
The Wired is the result of years of refinement that focuses on improving performance and durability, using Diamond Flex neoprene and Dark Matter liquid skin. A new streamlined entry system maximises paddle freedom and all seams are now liquid taped making this the warmest, stretchiest and most durable Wired ever created… Read more
O'Neill Mutant Legend 5/4 Chest Zip Hooded
O'Neill's exclusive modular closure system with new dual cinch on the neck and hood closures seal out the water. The Legend Mutant is constructed of TB3 throughout the lower body and TB3X on the arms and shoulders making it more flexible. Internal TechnoButter Firewall with single lined neoprene chest and back adds extra insulation… Read more
Gul Viper 5/4
The new Gul Viper is designed to provide ultimate warmth and performance, keeping you in the water for longer. Pre-stretched neoprene gives maximum stretch across your arms and chest, making it super easy to paddle in. A silky smooth FX:Lite neoprene is tailored across the lower half of the Viper, keeping your legs flexible and … Read more
Animal Assassin 6/4
Taped seams – Super strength neoprene tape applied internally to increase waterproofing and reinforce seam strength, thus enhancing warmth and durability Toastex lining – a high performance and fast drying thermal jacquard lining designed to increase warmth retention Overhead front zip – OFZ system gives complete flexibility in the back panel. Minimum restriction, Maximum performance … Read more
Rip Curl Flashbomb Heatseeker 6/4 Hooded
The most technically advanced cold water wetsuit ever. Featuring heat generating materials, super quick drying and superior design provide the ultimate cold water wetsuit… Read more
Srface 5mm Hooded
A high performance wetsuit without the high performance price tag, tested in the coldest of European waters: From the Atlantic to a freezing North-Sea.  The warmest SRFACE wetsuit is now available with attached hood. The hooded 5mm model comes with extra plush inside lining at the torso and upper leg panels, keeping your core warm … 
Read more
Tiki Zepha 2 5/4/3
The Zepha is Tiki's premium line of wetsuits. Proven in the harshest Atlantic winter swells by team riders and XXL nominated big wave surfer Andrew Cotton. From Nazare to Mullaghmore this wetsuit has been proven in some of the heaviest, coldest waves in the world… Read more
Accessories
Alder Plasma Hood
An excellent addition to your armoury to fight the cold with an adjustable face seal and internal gusset to help maintain a seal against the cold… Read more
Billabong Furnace Ultra 5mm Boot
Featuring Billabong's Furnace graphene inner lining, and high stretch outer material, this boot will keep your plates warm whatever the water temp… Read more
Gul Split Toe Power 5mm Boot
A super stretchy 5mm neoprene boot which keeps your feet toastie in winter waves. FX:Lite lining provides flexibility around the boot, whilst a specially designed Gul H10: Bare foot rubber sole provides a soft but grippy partnership when popping up – making you feel like you aren't actually wearing boots! Reinforced heel and toe gives … 
Read more
Needessentials Wetsuit Dry Bag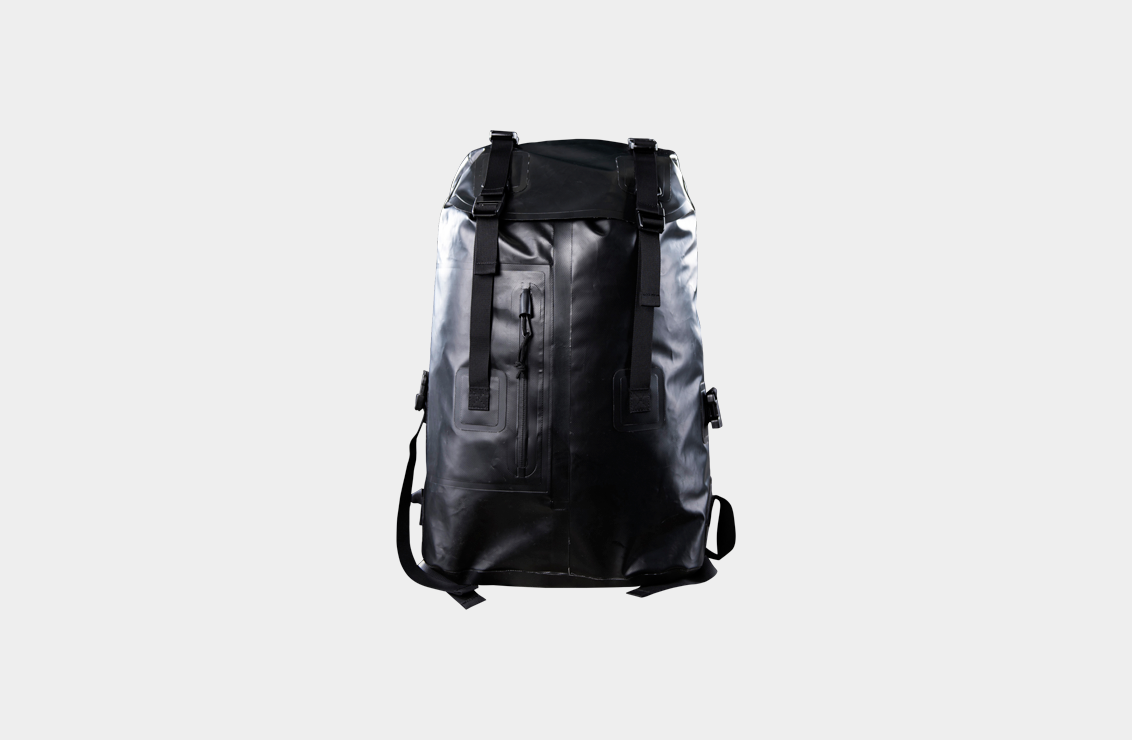 A serious wetsuit dry bag for all your wet gear. Made from premium TPU and welded seams, the wetsuit dry bag offers 30ltrs of wet or dry storage depending on your need. The roll top and buckle offer a secure seal, and webbing straps offer additional storage points for Towels and other essentials… Read more