The new Burkard Studio x Billabong Adventure Division Collection features the work of two unique creatives, each outstanding in their fields.
Chris Burkard, world renowned adventure photographer teams us with visual artists Luke Taaffe to come up with a range that reflects both the awesome beauty, and the fun side of adventure.
Chris's epic journeys to surf locales such as Iceland, Norway and Russia and his outdoor adventures up mountains, across deserts and wild landscapes have inspired two unique collections in the Arctic and Desert Capsules.
While playful, colourful custom artwork adds fun edge to the range, for Chris, serious adventure remains at the heart of all he finds inspirational.
"If it's not getting me out of my comfort zone, if I'm not scared in some way, if there isn't some form of genuine threat or inherent risk, then that's probably a great reason for me not to do that particular trip" he told WL.
Australian visual artist Luke Taaffe picks up the creativity with Chris imagery and the great outdoors as his muse, and bends reality through his unique use of colour and illustration.
The all seeing third eye floats above volcano that spews technicolour eruptions that become what could be the Northern Lights. Dunescapes with wide open skies twinkle with nature's magic.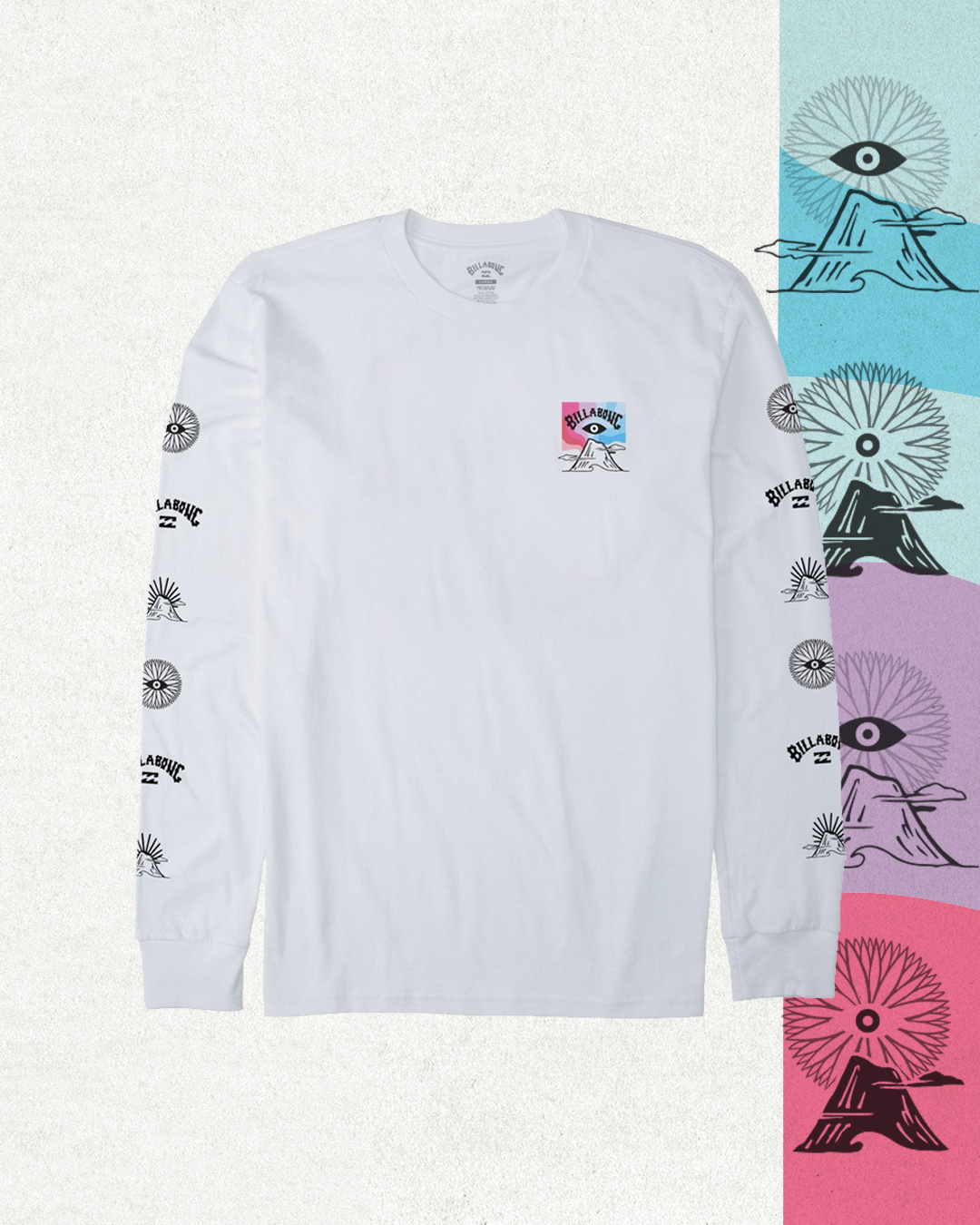 "I'm truly blown away, I think it's incredible" says Chris of the purpose built range. "I realised fairly early on that I don't know everything about everything. To collaborate, whether that's with a great writer, an artist, it only elevates the work. I think as photographers, the moment we sit back and let other people take the wheel, whether it's working on a film or book or art project, they breathe new life. Luke did that and I think it's so beautiful, the marriage of two cool disciplines done with such creativity. He has a really cool eye so I'm just really honoured to be a part of it all."
Shop the collection here