Dion Agius has done pretty well out of the humble sport of surfing.
A life of wealth and luxury hasn't just fallen into his lap though. He's a hard worker, a talented surfer and some even may say, a visionary. For it was Dion who ushered in the high-quality web-clip culture which now reigns supreme in the surf media, with his eponymous online TV channel, Dion.tv. With it, he laid the ground work for Marine Layer, Who Is JOB, Seven, and all the rest of your favourite surf web series.
He's also lauded as one of the world's best free surfers, starring in several of the last decades most celebrated surf films as well as co-founding successful brands Epokhe and Octopus. With all that success comes a fair whack of cash, and after moving back from LA in 2014, Dion used his to purchase himself a pair of dreamy homes in Australia. One is in Tasmania, where Dion grew up and currently resides, and the other is located in Byron and has just been tentatively put on the market.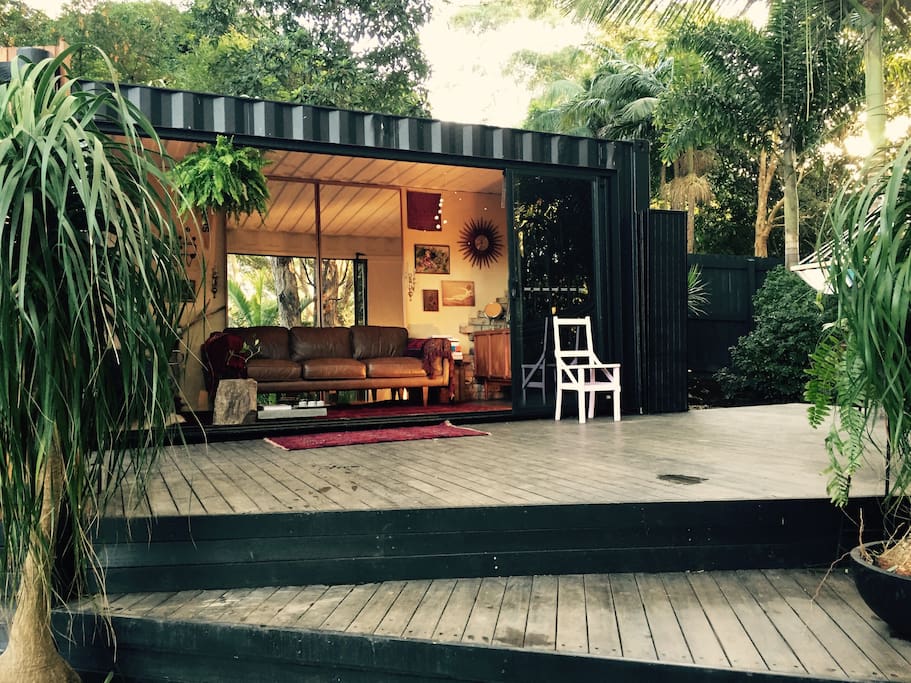 Based on the imagery and estate-agent patter, the home appears to be a genuine slice of paradise. It's built from a shipping container, set in tropical gardens and sandwiched between Treed Crown reserve on two sides, giving it a delightfully remote feel, despite its proximity to Byron.
He bought the land for $610k and built and furnished the container home himself, planning initially to spend his winters there, and his summers in Tasmania. However it booked up so quickly on Air BnB he couldn't find a slot to squeeze himself in there. And now, thanks to a booming Byron housing market and lofty aspirations to transform his Tassy dwelling into a creative commune, he's decided it's time to sell.
"I haven't put a price on it. The real estate agent and I are just feeling it out, seeing what people are thinking." He told Derek Riley of Beachgrit. "The thing is, I love the block. It backs onto crown land and the previous owners planted a little tropical forest on it. That was the reason I bought it so, for me, it's worth quite a bit. I looked at a lot of other spots but I didn't find anything as special."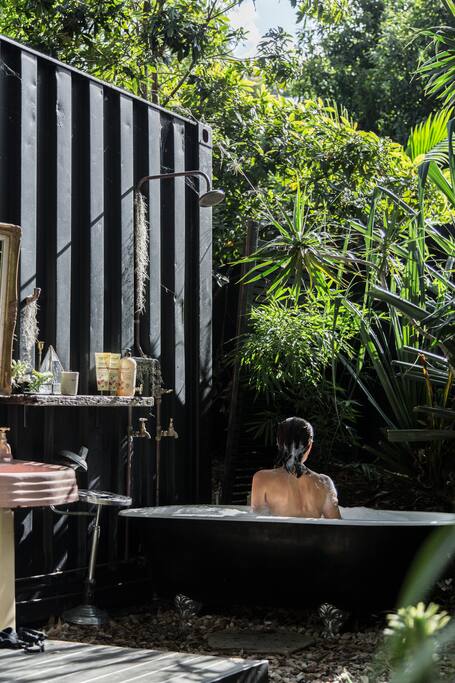 So no word on just how much it would set you back yet, but we're guessing unless you've got 7 figures in your bank account it probably isn't worth enquiring.
More like this:
Inside Kelly Slater's North Shore Mansion
Wanted: Couple Needed To Run Private French Surf Island
The Way It Should Be With Dave Rastovich
All photos Dion Agius // Airbnb