On Sunday night, Kings Of Leon's headline set roared so loudly through the balmy August night, there were reports of folk rocking out as far away as St Agnes head. It was a fittingly resonant end to what surely was one of the most memorable Boardmasters of the decade – featuring four days of incredible music acts and surfing action enjoyed by thousands of sun-baked revellers. 
With the Animal Open back on the QS after a two-year hiatus, it was great to see Fistral reclaim its rightful place alongside the likes of Isreal and Galicia as a significant stop on the Euro surfing circuit, even if the waves were a little on the small side.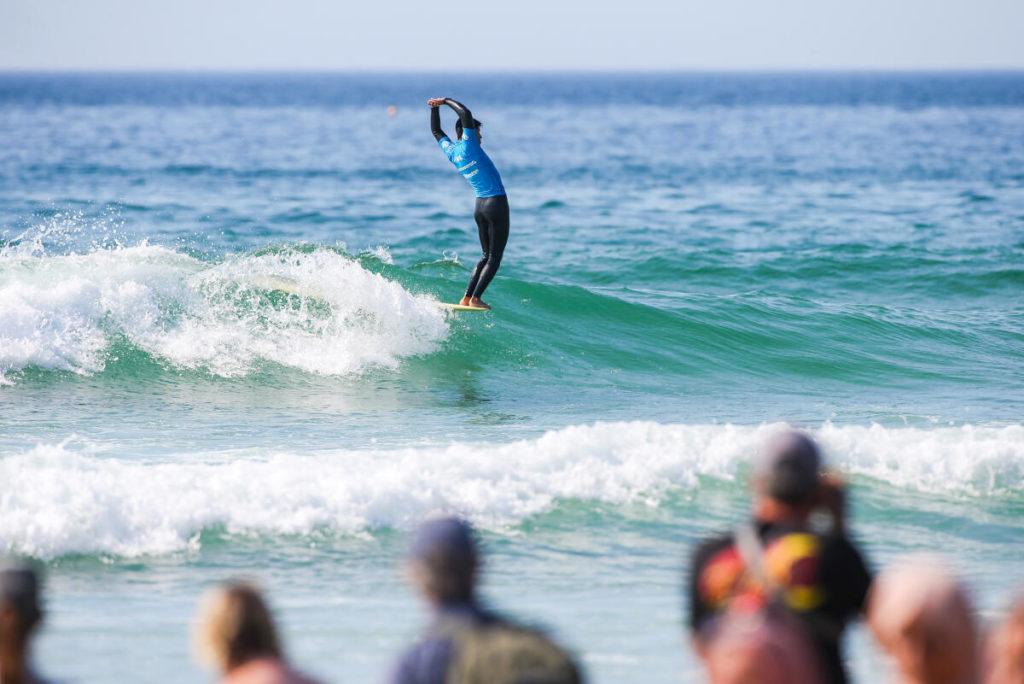 Photo: Laurent Masurel // WSL
The enduring narrative from the podium was one of young Europeans on the rise. In the BF Goodrich longboard open, 17-year-old Spaniard Nicolás Andrade (AKA Niki Dora) flew past vets Ben Skinner and Edouard Delpero to take the win in his first ever Open LT event, instantly securing his place on next year's world tour. After the obligatory podium shake n spray, Andrade threw a nod to his Asturian homeland with a long and regal elevated pour, in a display that appeared to delight his adoring Spanish entourage and confuse the assembled British crowd in almost equal measure. On the women's side it was Alice Lemoigne who glided to victory, further cementing her place as Europe's foremost female longboarding talent.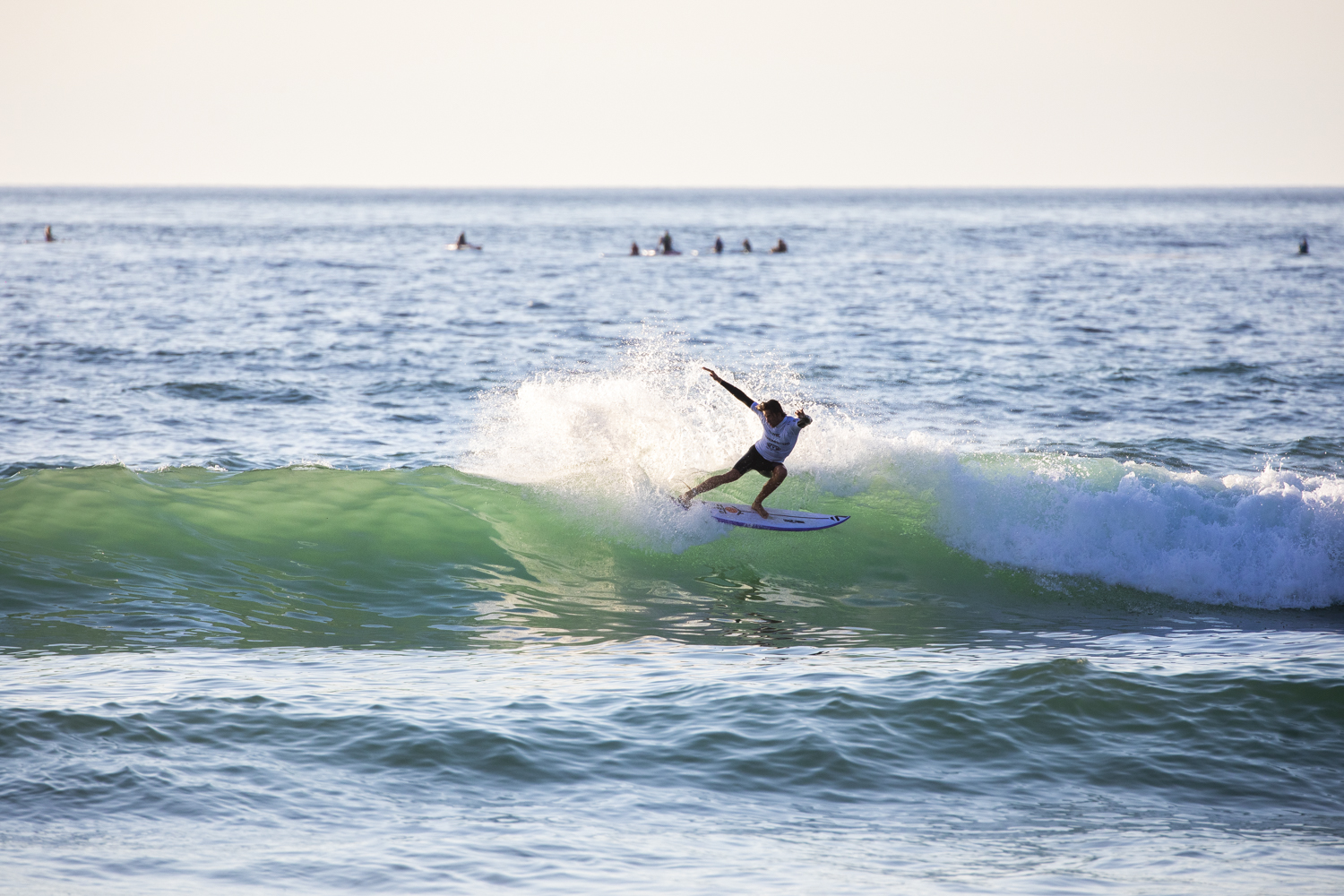 Photos: @lugarts // courtesy of Animal
In the Men's Animal Open, 19-year-old French Caribbean surfer Thomas Ledee took the top spot following a series of clinically surfed heats, with Bitor Garitaonandia from the Basque Country hot on his heels. For both, it was their best ever result and almost certainly the start of a run that'll see them onto the Challenger Series in years to come.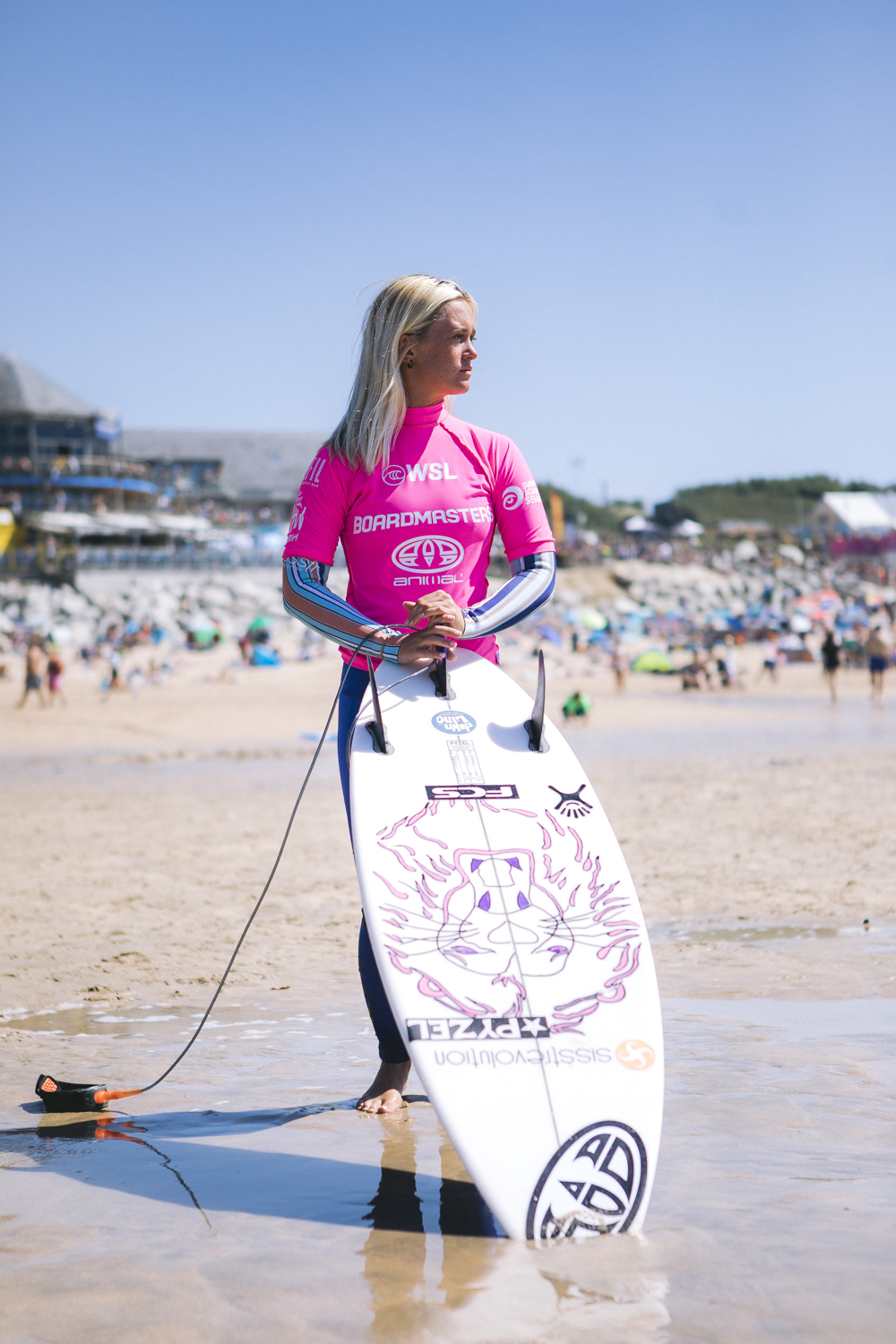 Photos: @lugarts // courtesy of Animal
Britain's most talented U18s similarly put on a showing to be proud of, with Lukas Skinner, Sam Hearn and Alys Barton all making the quarters, while experience paid dividends for Welshman Patrick Langdon Dark and North Devon's Lucy Campbell, each climbing the rankings with a pair of semi-final finishes. However, it was dark horse Jobe Harriss who ended up sitting atop the local pack.
Despite winning the British champs in his teens and securing several podium finishes on the Pro Juniors, a loss of sponsorship in his early 20s left Jobe in the surfing wilderness. Since then, he's pretty much hung up the singlet and thrown himself into a string of real jobs – most recently working full time at Western Power. 
Photos: @lugarts // courtesy of Animal
That means, while much of the field was boarding flights and rubbing big brand stickers onto fresh boards last week, Jobe was sitting at a desk in Taunton troubleshooting Britain's energy grid. To stand on the beach and see him beat so many of those young pros on his way to a third-place finish was a real delight for every local surf fan – and a clear vindication for all those who still consider him among Britain's great unfulfilled surfing potentials. 
Never mind Adriano's world title, or Italo learning to surf on an ice box lid, surely that's the sort of underdog storyline that WSL CEO Erik Logan has been searching all these years for!
In the Women's Animal Pro it was the 2019 event winner, and overall Euro front-runner, Yolanda Hopkins who secured the win, excelling, in particular, in Thursday evening's fun shorebreak conditions. There she unloaded a textbook array of powerful, critical manoeuvres, loudly appreciated by the dense crowds just meters away on the shoreline. Third place finisher Laura Coviella shone equally bright during her quarter and semi-final heats, proving she's an equally formidable force in small beachies as she is in the heaving barrels she regularly frequents at home in the Canary Islands. 
Photos: @lugarts // courtesy of Animal
Here's a few more choice moments from around the event: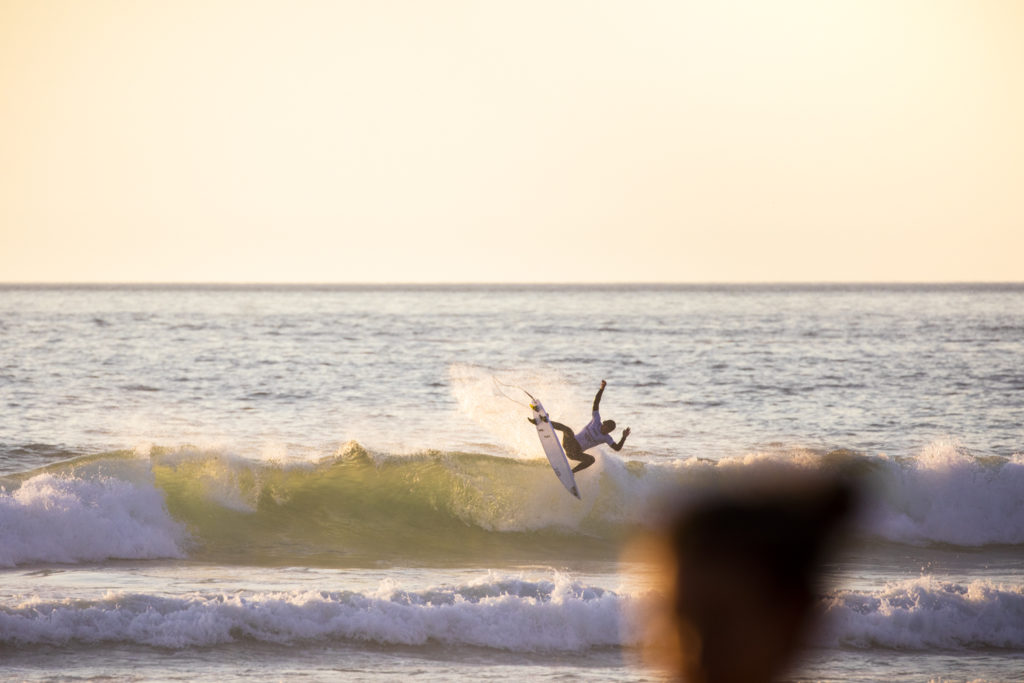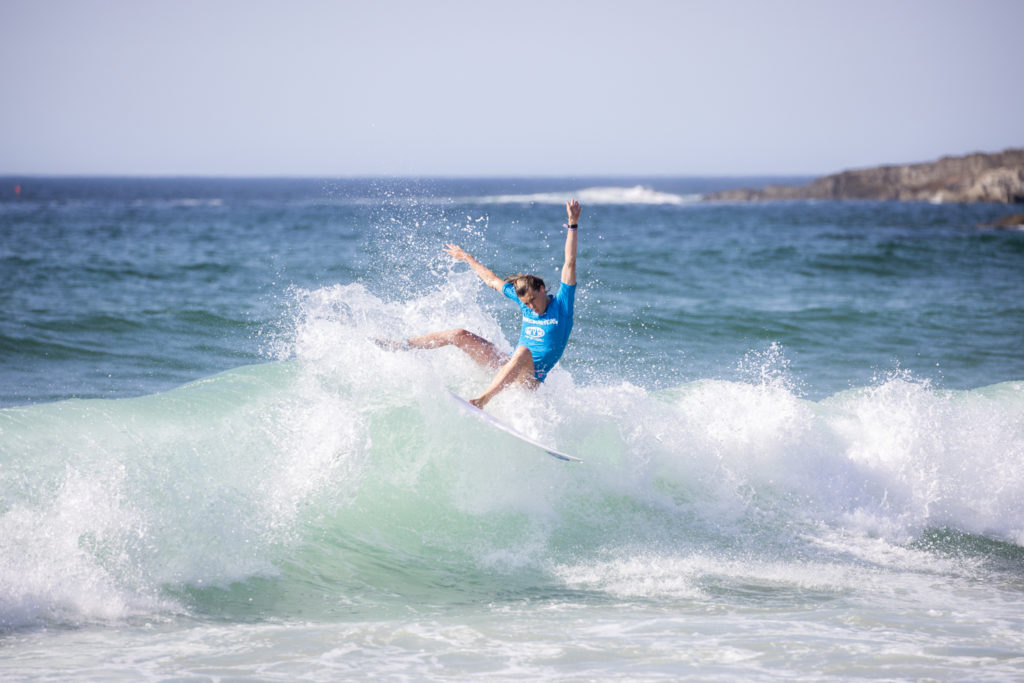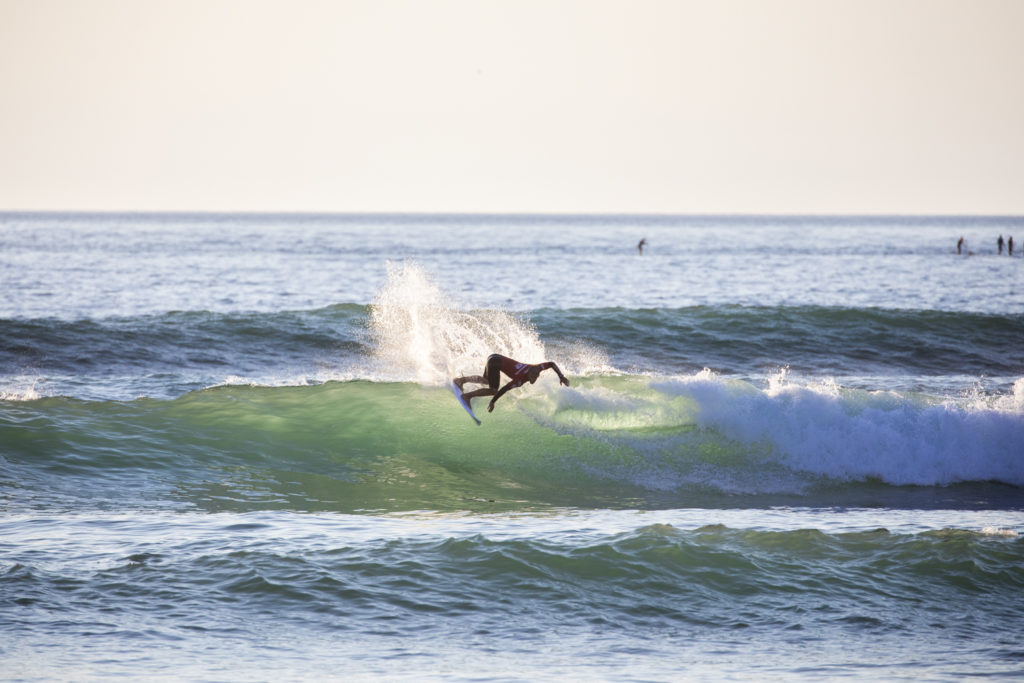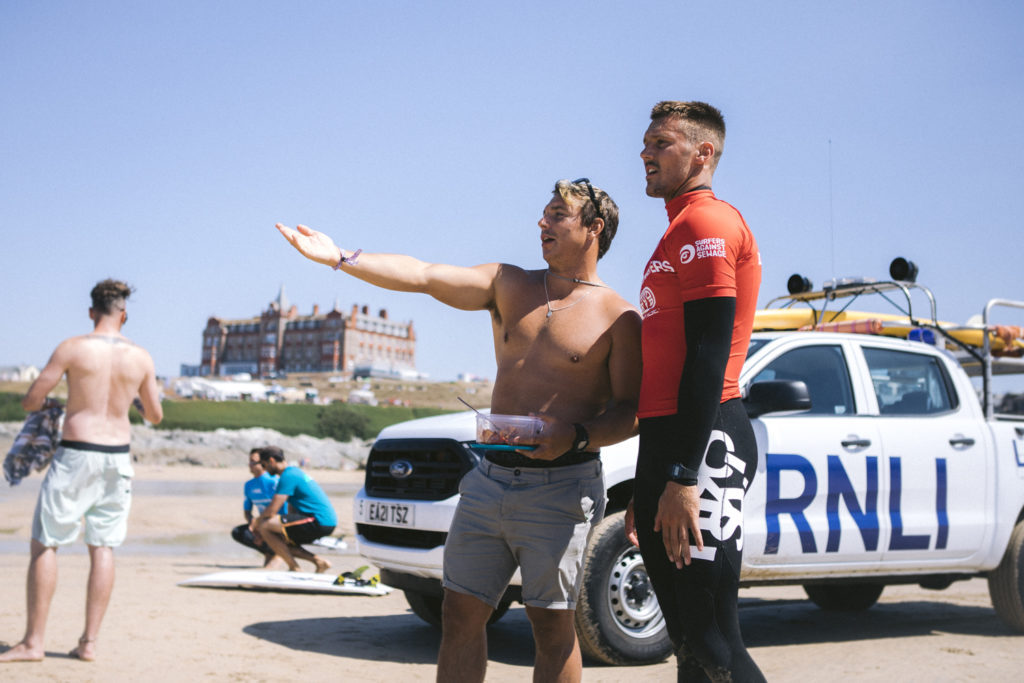 All photos: @lugarts // courtesy of Animal