Born from the brainchild of legendary surfers, Gerry Lopez and Jack Shipley, Lightning Bolt has long been famed as the 'original' surf brand, offering a universal lifestyle symbol with a pure connection to its island heritage.
Rumours of how the name came to be have long circulated across Hawaii and beyond, but, keen eyes on brand new film 'The Yin & Yang of Gerry Lopez' shown in Croyde last weekend, will have heard confirmation straight from the horse's mouth that it is in fact the namesake of a particularly potent strain of marijuana that circulated the islands in the late 60s.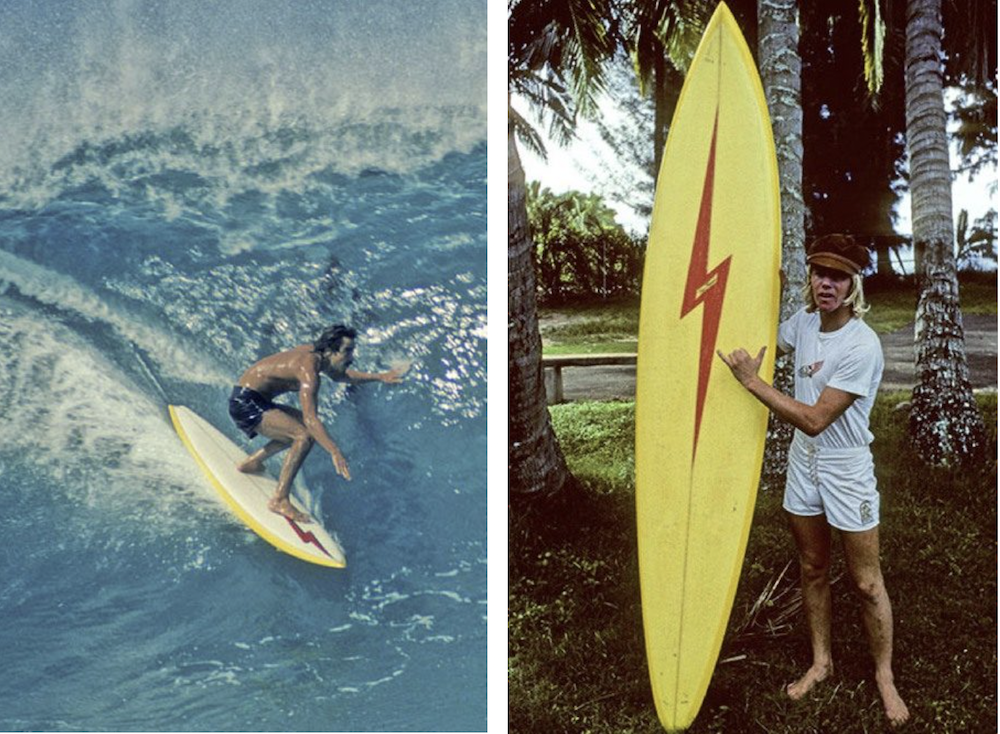 During this time, Hawaii was hooked on the energy of the shortboard revolution, with surfers going deeper, higher, lower and faster, charging winter swells that tumbled their way into Oahu's North Shore.
At a time when the limits were endless, Gerry Lopez was at his prime, becoming a master of speed, style and flow and transfixing the surf world with every top turn. As Pipeline became the most famous break across the globe, Lightning Bolt became the most popular board brand, with every surfer pining for a flash of lightning beneath their feet.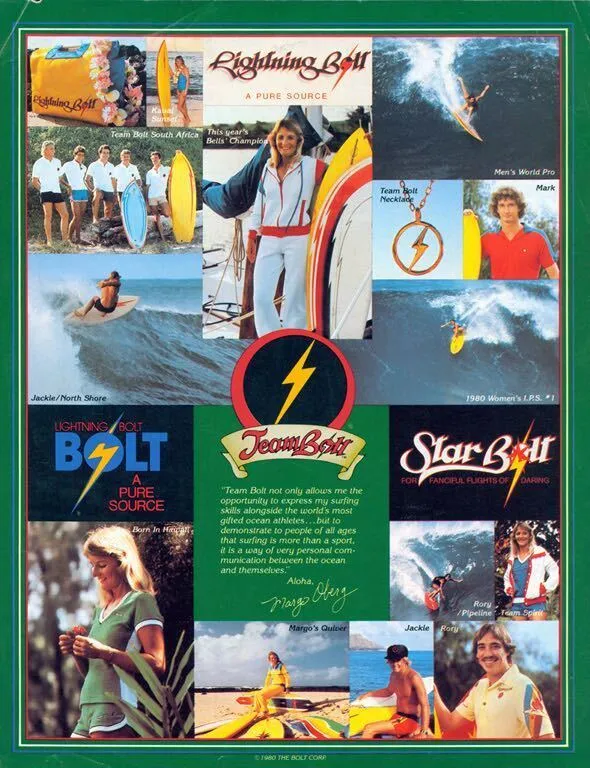 Armed with beautifully crafted boards, the marketing strategy of Lightning Bolt was simple – 'If a surfer was hot, put a bolt under their feet and a quiver on their car'. Soon enough the brand became ubiquitous, with the iconic logo plastered on film screens and magazines, in turn catapulting Gerry and Jack to unpredicted levels of fame and fortune.
After navigating an unfortunate arson attack on the local store, the mid 70s saw the brand segway into clothing, exploding onto the surf market with trunks, tees, shorts and shirts, fusing retro hues with Hawaiian surf style.
If you couldn't afford a bolt board, you could sure as hell fork out a few dollars for a shirt, and with the majority of surfers young and old wanting to be seen sporting a strike of lightning, so the brand continued to grow.
After well and truly setting the bar for surf retail, the following decades saw Lightning Bolt take a back seat, as the tracksuits of the 90s took over street style. However, 2009 saw their resurgence, catapulting back onto the surf scene and regaining popularity of the masses once again.
Today, the legacy of Lightning Bolt lives on, with the soul of the brand 'made for surfers by surfers' encompassing new clothing lines paying homage to its rustic, Hawaiian roots through palm prints and retro styling.