Plans for another Drive-In summer have been put on hold due to local council objections. Meanwhile, we will run the inaugural Spring Classic Music and Surf Festival in Woolacombe Bay, North Devon, 27-30 May.
We are sorry to have to announce that the Cornwall Council have not granted the necessary planning permission required for the Wavelength Drive-in Cinema to take place in Watergate, North Cornwall. This summer was expected to be a third year of classic cinema on the cliff tops of Cornwall, overlooking the Atlantic ocean with the bright lights of Newquay shimmering in the distance.
Despite working with some highly supportive local council members over the years, we are surprised and disappointed by the decision not to grant the necessary permission required for Drive in Cinema to operate this summer. However, we have subsequently put in a considered and widely supported appeal into official channels, and we are both hopeful and confident we will be able to bring Drive in Cinema back to North Cornwall and specifically Watergate Bay for everyone to enjoy again in time for summer 2023.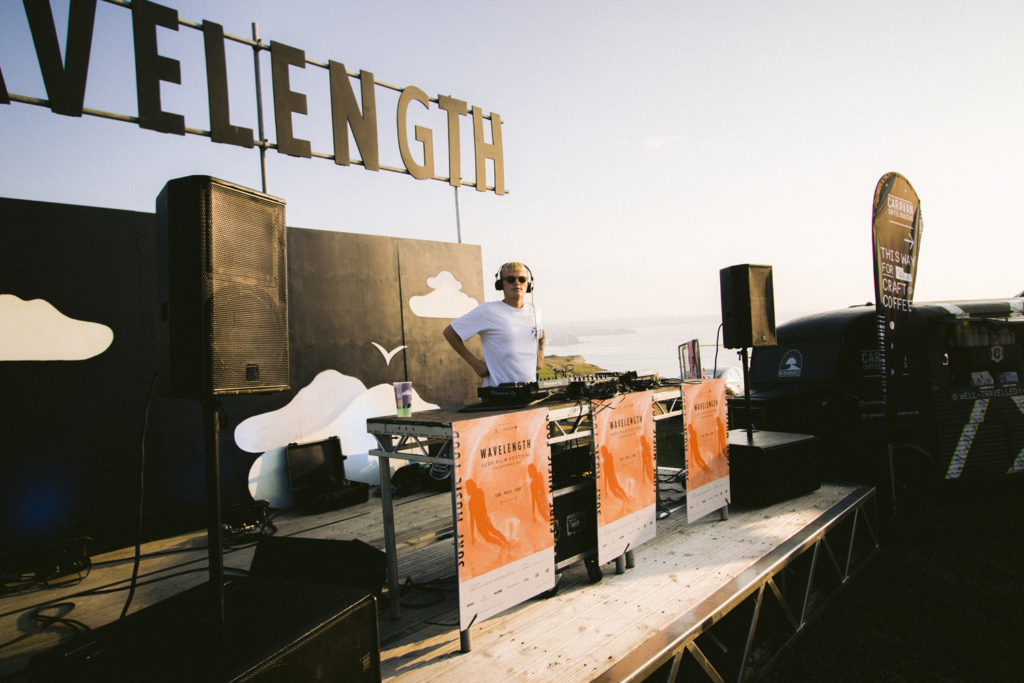 Meanwhile, as event organisers we have taken the opportunity to create our very own Spring Classic Festival, combining three days of live music, surfing, camping and good times; 27-30 May, Woolacombe Bay, North Devon,
Tickets are live and already close to hitting tier 3 before going into final release.
What next for the Drive in Cinema in Cornwall?
With your support the Drive-in will return to Watergate Bay in time for next summer. You can  continue to show your support for the Drive-in cinema returning for next summer by commenting on our social channels Facebook, Twitter and Instagram.
Open for 8 weeks (Thursday -Sunday) throughout peak summer, the Drive-in Cinema welcomed both locals and holiday makers to enjoy their favourite movies from the comfort of their cars, parked in front of a giant 60ft screen, with dolby level sound getting beamed in via people's car stereo.
Based just outside of Newquay town, the venue was seen by many as a great way to bring people together and alleviate some of the pressure of overcrowding within Newquay town centre during the height of summer.
Time Out Magazine describes the Wavelength Drive in Cinema in Cornwall as the "World's most beautiful outdoor cinema" and many attendees commented "It really is the most wonderful cinema experience that we have ever been to."
Alongside a memorable night at the movies, over 20,000 visitors have enjoyed views of the Atlantic and some classic Cornish sunsets, before settling into their favourite films and even bumping into some of the film's cast members  under the stars.
The Drive-in cinema was born out of the adversity of covid and employed over 30 staff, working alongside a broad range of local businesses to bring an incredible experience to everyone who attended.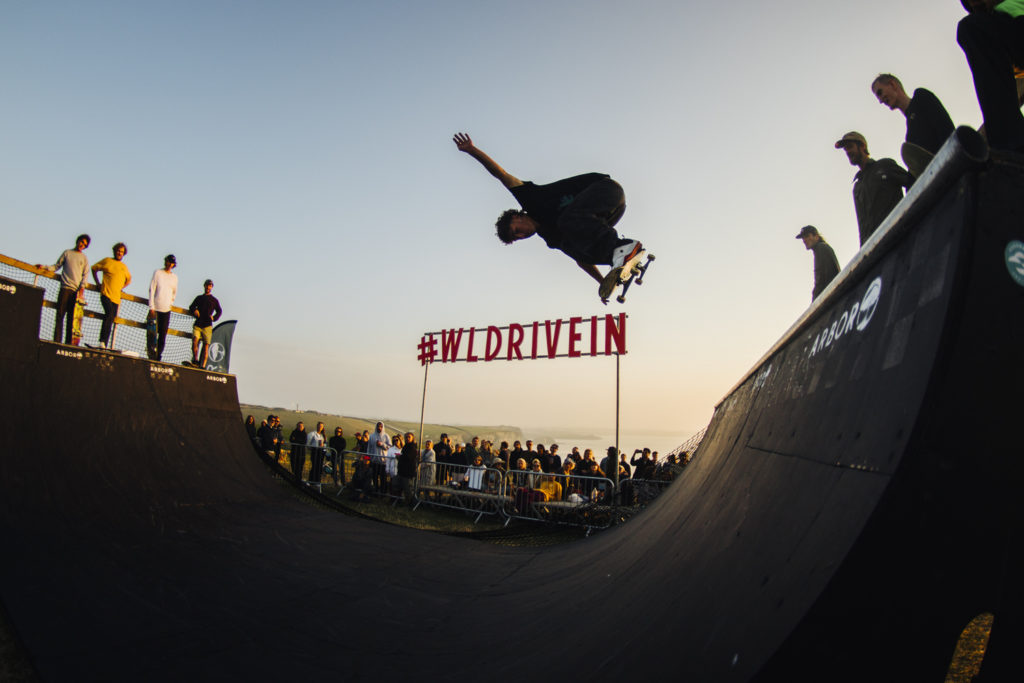 The planning refusal has created a few immediate actions from us. Firstly, it is with a heavy heart that we have made a decision not to run the Drive In Cinema in 2022. We looked at alternative venues, but unfortunately, we found nothing that can recreate the magic, so our focus has been to appeal the case and work with the planning officers and council officials to ensure that we are able to secure long term permission, thus future proofing the event for many years to come.
Thank you to everyone who attended and those of you that have already voiced support to what is widely seen as a highly memorable thing to do in Cornwall. You can check out / leave your review of the Drive-in on trip advisor.

Looking ahead for the Drive In Cinema, we remain optimistic that our appeal will be approved and that we'll be back with the UK's most engaging cinema in 2023. Unlike Bodhi at Bells Beach in Point Break, we will be coming back and we  very much welcome all the support that we are getting from all our Drive-in cinema attendees. Our appeal has recently been submitted, and so for the time being focus now is on the Spring Classic – and we hope we will see you in Devon!
Roll on the Spring Classic Festival
As they say, when one door closes another door opens. We have taken the opportunity to use the postponement of the Drive-In to launch the Spring Classic Festival in Woolacombe Bay. 27-30 May 2022.
A three day festival with live music, surfing, campers, glamping and good times at the heart of a classic weekend in North Devon.
For those of you who enjoyed the Drive-In, you are going to love the Spring Classic, which will encompass all of the atmosphere and good vibes from Watergate Bay.
Based in Woolacombe at a totally unique venue with panoramic ocean views, sure to serve up equally stunning sunsets, we're working with some of the best festival operators to ensure that the Spring Classic will be the best weekend of your spring – let the good times roll!
Tickets are about to head onto tier 3 so don't delay in getting your festival ticket today.