Inspired Surfers is a 10 part series – in partnership with Jimmy's Iced Coffee. We uncover the stories of characters who have taken their passion for surf into their day to day lives and done big and amazing things.
In this episode, we are in conversation with Bethany Hamilton- undoubtedly one of the most inspiring sportspeople of our time.
Surely you know her story by now; a Hawaiian surfing sensation, who overcame the loss of her arm in a shark attack aged just 13 and to become one of the world's top female surfers. The diversity of her accomplishments remain unrivalled among her peers, from big wave exploits at Jaws to setting the bar in barrels at Teahupoo and Padang and leading the charge of female aerial progression. And this year, before Covid struck, she had planned to rejoin the QS full time and have a solid crack at qualifying for the CT in a move that undoubtedly had the rest of the field standing to attention.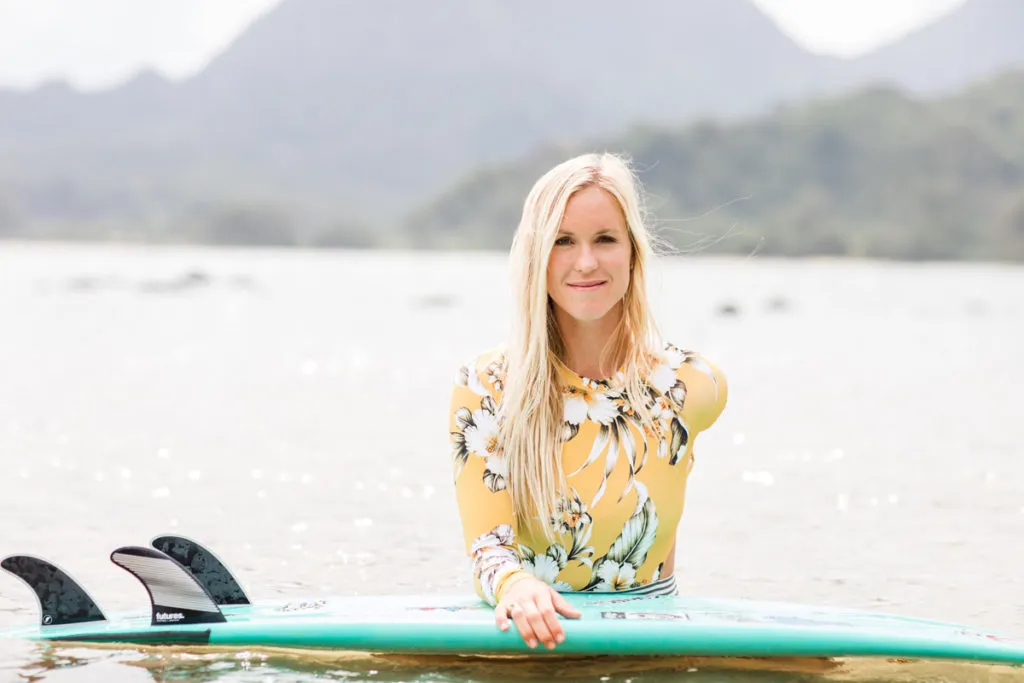 Beyond her surfing achievements, Bethany has worked tirelessly to share her inspiring story far and wide and, over the last half-decade, raised a family with her husband. In this conversation, the penultimate in the first season of Inspired Surfers, she delves into family life, surfing pregnant, shifting perspectives, dealing with trauma and the importance of telling her own story, including the parts left out by its Holywood dramatisation 'Soul Surfer'.
Bethany is offering listeners of Inspired Surfers 50% off her "Unstoppable Life" online course – Be Present. Simply enter 'INSPIRED' at the checkout, or click this link to apply it automatically.
We hope that this story inspires you to Keep Your Chin Up, do good and take on the challenges in front of you.
If you enjoyed this episode you can find more conversations on our Wavelength Community Radio channel.
Listen in to conversations with inspired surfers here.
#KYCU
Get your caffeine fix here
Cover photo: Trevor Murphy Photography