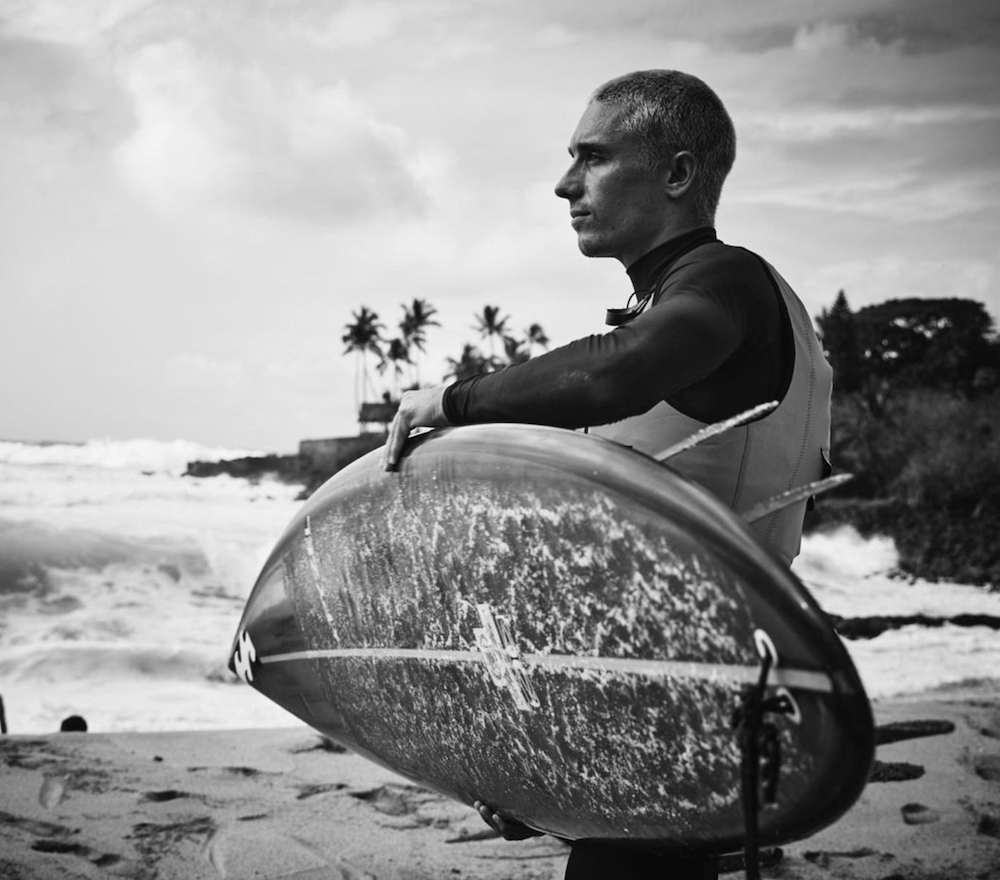 Big wave rider, Mason Barnes, talks us through the giant wave at Nazare that changed his life...
Mason Barnes has won the 2022 Red Bull Big Wave Award for the Biggest Tow wave. The 28-year-old from Wilmington, North Carolina rode the wave at Nazare on March 4 this year. The Nazare bomb came a few weeks after he had caught another huge wave at a Hawaiian Outer Reef that was instantly iconic.
After being relatively unknown, the award cements his ascension into the upper echelons of the big wave world. While his stint in the WSL's doomed Ultimate Surfer raised his profile, it's his commitment to waves of consequence that will be his legacy. With cheekbones that can cut glass, a rock-hard rig, and a total commitment to riding the biggest waves on the planet, Mason looks set to have a big say in where big wave surfing is headed. We called up Mason after his win to get his take on the award and the wave.
WL: Congratulations Mason on the Big Wave Award. What's it feel like to surf a wave that size at Nazare?
Mason: It's an incredible feeling. You never really know just how big a wave is until you let go of the rope. I had one other really big one, a right in October 2020, and this felt similar. It's more the speed that you notice rather than the size, and it's just all about trying not to fall or die (laughs).
Having the footage from the water from Laurent Pujol was also pretty special.
Absolutely. It's a unique angle and the most truthful too. A lot of the Nazare waves are shot from a long way away, or up high, so it makes it really hard to tell how big the waves are. With that angle, it's right there. You see the top of the wave, and the bottom of the wave, and the spray, and it's such an unreal shot. Laurent was in the perfect spot to capture the whole dynamic of the wave.
It can't be easy sitting in the channel, and we'll put that in inverted commas, filming those waves.
For sure. So many stars had to align to capture that and I'm so grateful Laurent was there. As it was ridden late in the afternoon, and the glare at Nazare was so harsh, so I'm not sure the footage from the land would have been of any use. If he wasn't there I wouldn't have won the award or the cash! It was so gnarly where they were shooting. I kicked out right where they were sitting, and I was just screaming to get out of there, and they were just chilling, waiting to get the next shot.
It had been a big few weeks around that time. You scored that bomb on the outer reef in Hawaii, and then this.
It's been huge. I've committed my whole life to this for the better part of a decade, but those two waves have made a huge difference. There has been loads more interest and it just means I get to keep doing what I love, which is to chase huge waves all around the world.
And to do it at Nazare, with the help of Garrett McNamara was special too, right?
Yes, my dad (Reggie, ex-pro skateboarder and Founder/CEO of Eastern Skateboard Supply) and Garrett have been best friends forever. It was Garrett who introduced both me and my dad to big wave surfing. When I was 14, G-Mac took me to an outer reef near his house and towed me into a few waves. That was my introduction to big wave surfing and the day I fell in love with it. Garrett loves to share that feeling of stoke and adrenaline and I've seen him do with that many people. He did it with us that day, and it changed my life. So to get that wave at Nazare, which he pioneered, well it was a full-circle moment. It just made it even more special.
Header image: Tucker Wooding