Tom Cruise is moored up, on his £35 million super yacht, in Newquay. His timing is perfect as this Thursday 29th July we are showing his cult classic Top Gun on the cliff tops of Watergate bay.
Earlier in the week, knowing he was in Cornwall, our events team had been in touch with Paramount Studio to invite Tom to the first open air screening of Top Gun. They said they'd ask him and let us know.
With the boat sitting within view of our Drive-in Cinema, only a couple of hundred metres away from our cliff top location overlooking Watergate Bay, this was my moment to think like Maverick.
I grabbed my surfboard and paddled out to the boat to make sure Tom Cruise and his crew got their invite to Thursday's open air showing of Top Gun.
Bystanders, had been waiting for hours, eager to know if it really was our Top Gun hero – Tom Cruise holidaying in Cornwall.
On arrival at the boat, the crew were very pleased to see me.
Thankfully our message had got through, the crew already knew that Top Gun was showing at the Wavelength Drive-in this Thursday.
Chatting away at the back of the boat, we all agreed that watching Top Gun underneath the flight path of RAF St Mawgan overlooking Watergate bay, is the best thing to do in Cornwall this summer.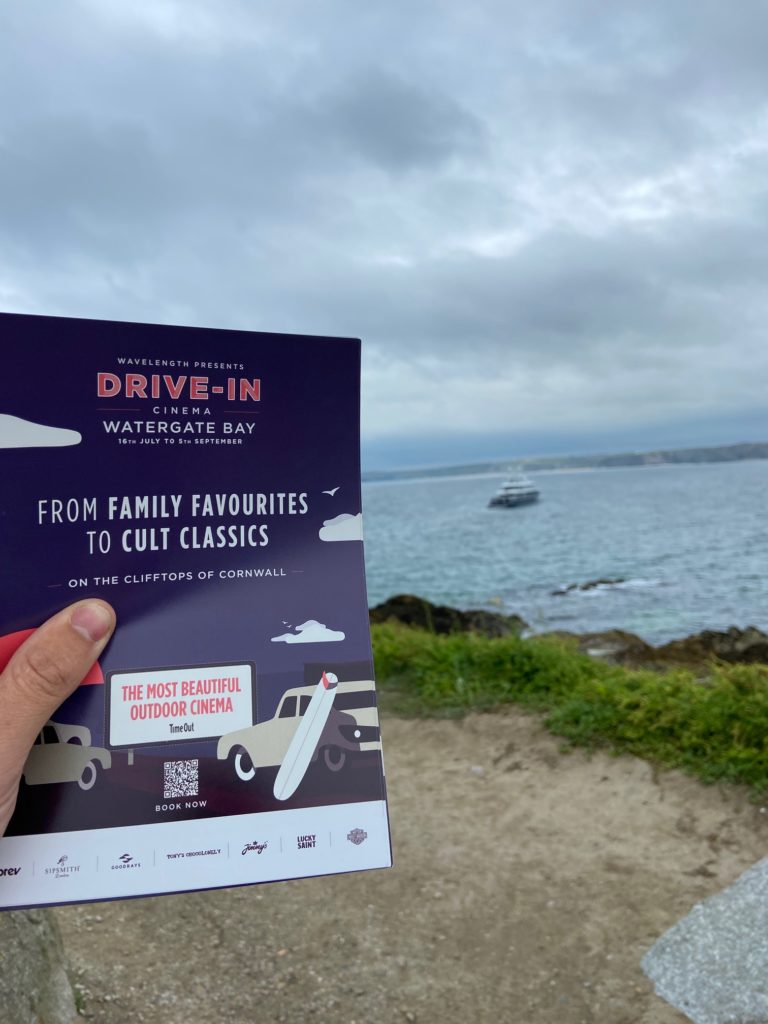 So Tom Cruise and his crew are in Newquay. Top Gun is up there as one of the best movies of all time and it's showing at the world's most scenic outdoor cinema this week.
So if like Tom, you are also in Cornwall this Thursday, the Drive-in Cinema for the first cliff top showing of Top Gun is the place be.
Who know's who you might bump into. And if you do. Stay cool Iceman
Get tickets for Thurday's showing of Top Gun here
Great balls of fire!!
Find more of your favourite films to watch at the Wavelength Drive-in Cinema here.