Buyers guide
Bradley Onya Surfboard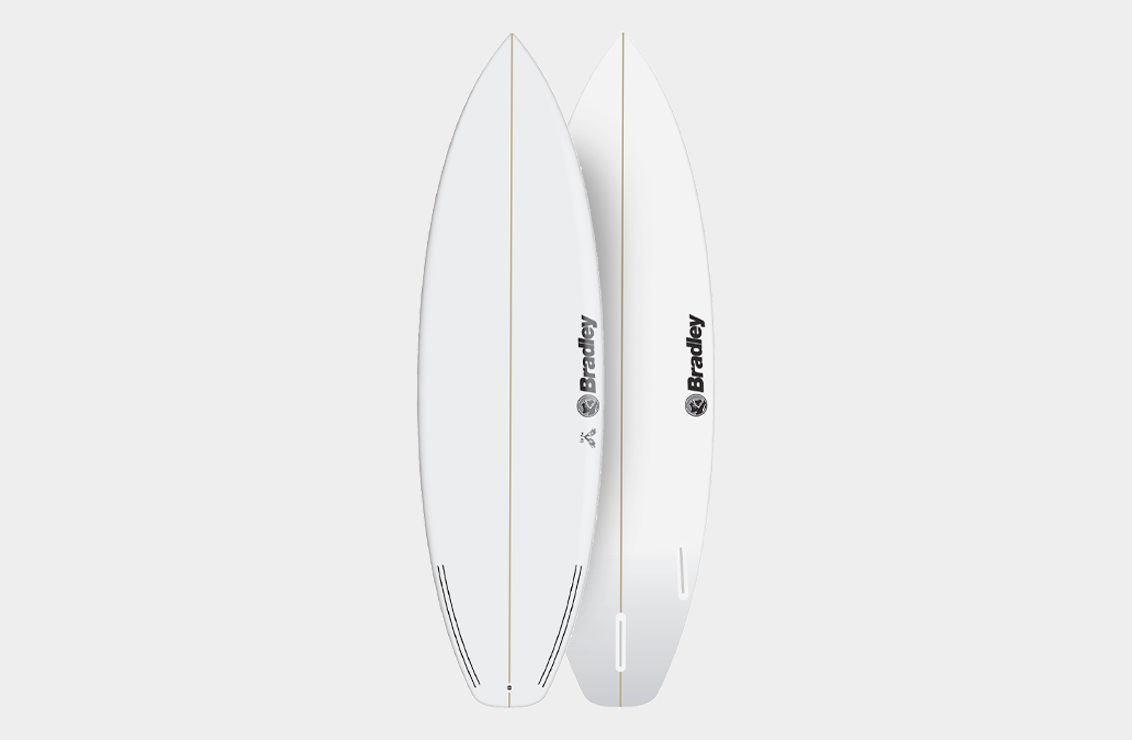 The Onya by Bradley is for ripping waves. Small waves, medium waves or good waves, the Onya will get you in early and carry you over those dead sections.
When that lip arrives that needs hitting the Onya will put you there. A full bodied board with a rocker design that 's the ultimate for weak surf but still rips when its good. A board that you can count on as a complete 'allrounder '.
Available in squash, round and swallow tail.