Welcome the John John Florence Capsule Collection, a collaborative, Team Designed, Custom Built project between JJF and Nixon's product team.
Featuring a limited release of items, the capsule brings together John's surf sensibilities, love of photography, and his well-traveled perspective on the world.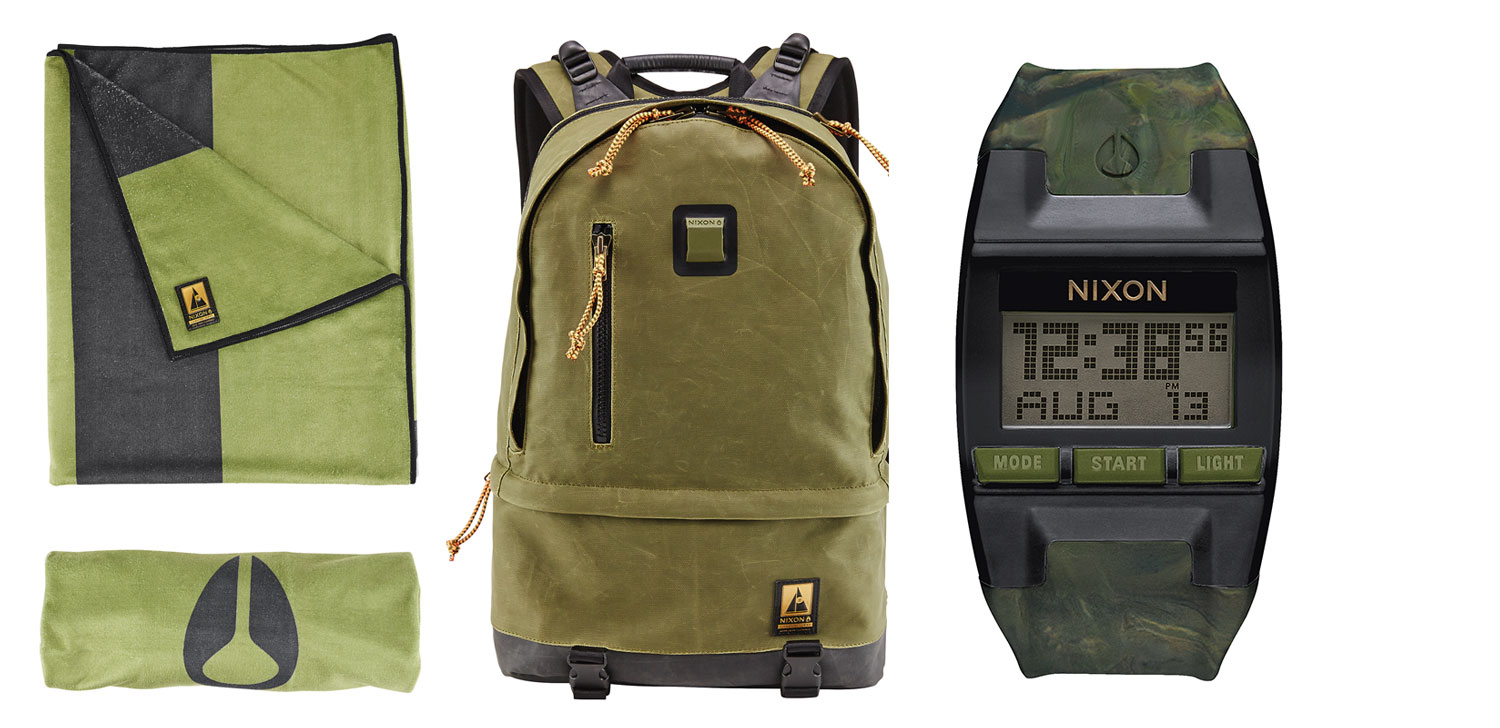 The JJF Capsule Collection includes the Comp, the world's thinnest, full feature digital watch in an exclusive olive came colorway, a microfiber towel, and a thoughtfully designed camera bag meets backpack created for John's life of traveling and capturing images from the road. The logo found throughout the collection encapsulates John's passion for sailing and will be incorporated in future products as the collaboration expands.
https://vimeo.com/145491049
"It is awesome to work with Nixon," said John Florence. "They take my feedback and product functionality seriously and I'm excited to collaborate with them on the capsule collection. It fits my lifestyle and life on the road."