Back in the day the letters 'NSP' conjured visions of a hunk of moulded plastic, somewhere in the 8 foot range, good for beginners, fun on a small day, but not exactly synonymous with performance.
A lot has changed since then.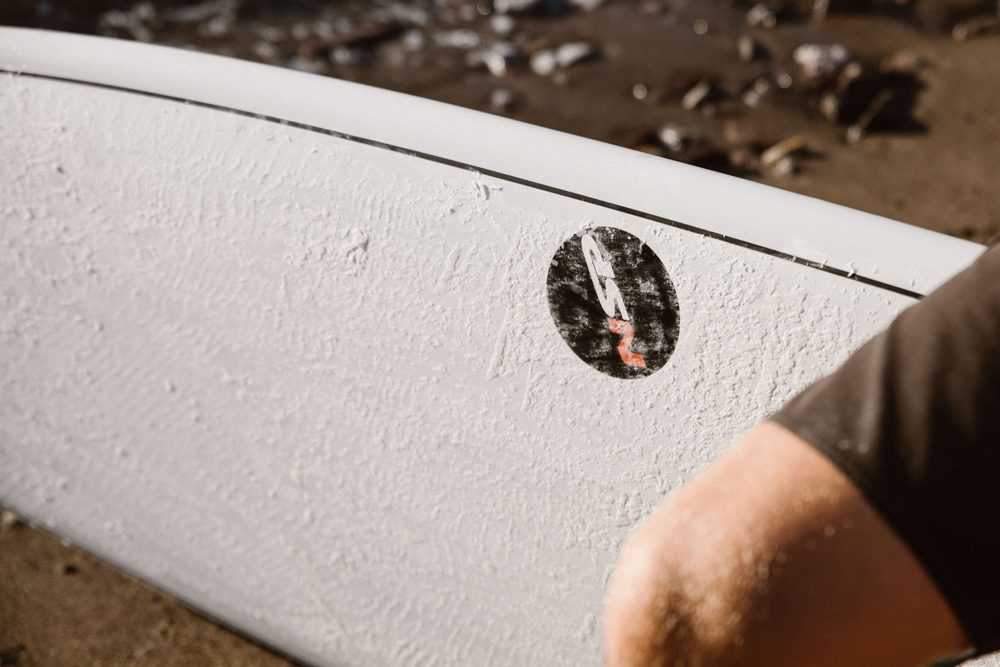 A few years back, the brand got picked up by Cobra; a company specialising in high-tech composites, who introduced a whole new range of materials, constructions and design features geared towards increasing performance, while maintaining a commitment to good value and super durability.
Plus, they branched out from their signature mini-mals to create a diverse collection of shapes, including fishes, longboards and hybrid shortboards.
Surfboard Review – 6'4 Fish
To celebrate Europe's collective return to the lineup, we got our hands on a 6'4 fish and took it for a spin earlier this week.
The first thing you notice when you pull it out the bag and put the fins on (which are included, by the way) is how ridiculously light it is.
All EPS boards market themselves on their featherweight credentials of course, but this thing felt like you could fly it like a kite.
Test Ride
The surf was shoulder high and a little junky with a bit of onshore ruffle. It was nothing spectacular, but with the sun out, boots off and air temps tentatively climbing into the mid teens, it was one of those well worth getting in sort of days.
Once in the lineup, I was immediately impressed.
The board paddled effortlessly, with the extra bit of thickness under the chest providing both stability and wave catching powers usually associated with something much longer. Despite the buoyancy, the board was also super easy to duckdive.
Once up and riding, it felt fast, responsive and forgiving underfoot, allowing me to get away clean with more than a few bogs here and there. It also ploughed through fatter sections, which were plentiful, with ease and accelerated rapidly once it re-found the pocket.
The board really came into its own flying across the little inside double ups, where it pivoted smoothly off the tail and was more than happy to climb up onto any white water end-sections you pointed it at.
The Board We Rode
The Technology
NSP offers boards in two constructions, the 'Protech' and the 'Elements HDT'. Each starts with a super lightweight EPS core, with a 6oz deck added to the Protech models, along with a flex carbon tail patch to get you squirting off the bottom at speed.
The Elements models sees the same precision-shaped blank wrapped in lightweight fibreglass and finished with a durable gel coating, to give it ultimate immunity to knocks and dings. Both use eco-friendly bio-resin, creating a collection that strikes a good balance between lightweight and hard-wearing while treading much more carefully on the planet than a standard PU sled.
Our Verdict
A great value board for beginners looking to improve or intermediates after something fun for those softer summer days.